Featured Units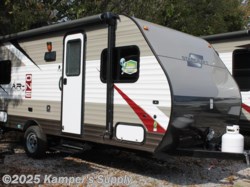 2017 Starcraft AR-ONE 17RD


Options: Customer Convenience Pkg - Show Stopper PKG - 13.5 Roof Mounted A/C
$12,965.00
View Details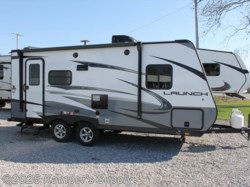 2018 Starcraft Launch Outfitter 21FBS
Options: Canadian Standards Customer Convenience PKG Premium Value PKG Aluminum Rims
$24,093.00
Call for Best Price
View Details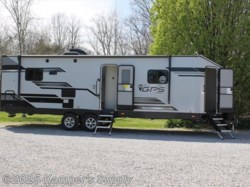 2018 Starcraft GPS 260RLS

Options: Customer Convenience PKG Premium Value PKG
$33,402.00
Call for Best Price
View Details
Some important things to consider when you are shopping for an RV




Service after the Sale

- Does the dealer have a certified service center to take care of repairs?


Appliance Repair

- Is your dealer certified and authorized to work on the appliances in your RV?


Knowledge of RV's

- Does your dealer only sell RV's and how long have they been in the RV business?

Kamper's Supply has been in the RV business for 43 years. We have an certified service center on site and we are authorized to service warranty work on most RV appliances.
If your'e shopping for an RV - Visit us in Carterville IL - Where camping is our only business!

Thank You!!

Our 43rd Annual Open House was a success! Thank you to everyone that came out to visit and shop with us.

Here are the door prize winners. Stop in and Claim your prize!

BILL WHITEHEAD NEW BURNSIDE IL
BARRY FITCH THOMPSONVILLE, IL
MARY MORRIS MARION, IL
MICHAEL HAYES MARION IL
JEROME LAPE CARBONDALE, IL
CHARLIE MUENCH REDBUD IL
BOB JENNINGS HERRIN, IL
DAVID SALUS GOREVILLE IL
JULIE WARREN ROSICLARE IL
DAVID DUTY ANNA IL
D.D. MAYNOR AVA IL
GEORGE MODGLIN ULLIN IL
GARY HEFLER MAKANDA IL
MARTY DAVIS VERGENNES IL
SHERRY SCHROEDER ODIN IL

Experience the Difference at Kamper's Supply!

Starcraft builds a variety of RVs, from the entry-level camping trailer to our premium-rated Travel Star travel trailer. Throughout each unit, it is evident to customers that our Amish-craftsmanship and attention to detail are what make Starcraft products unique and family-friendly. For over 50 years, Starcraft Camping has remained one of the most dependable brands in the camping industry.

PEACE OF MIND - PURE & SIMPLE

Kamper's Supply and Starcraft want to help families make lasting memories. This means taking away any concerns and allowing you to focus on what's important. Starcraft uses the highest quality materials available, state-of-the art production techniques and time tested design. One of the best and most comprehensive warranty programs in the industry, Starcraft and Kamper's Supply is determined to make every camping experience enjoyable by offering peace of mind -- Pure & Simple.